The attention test
In under 5 seconds, your website must answer…
What you sell
The problem you fix
How to buy
If you're unclear, they're gone. 💨
Confusion is costing you.
With a sea of options, people do not waste mental energy trying to figure you out. Struggling to understand? Next!
Common web design issues:
Messy, complex design
Does not connect to a problem
Does not prove your results
You focus on yourself, not your audience
Too much text
You need clarity.
Your website needs to…
Engage visitors — hook their interest
Convert browsers into buyers
Build your audience
I help build + write websites using clear messaging in combination with story-based marketing. This is the easiest and most powerful way to engage your audience.
Confusion is the enemy. When we feel clarity, we connect.
Cut through the noise.
I help create…
Beautiful websites with a clear message.
Sales funnels that convert.
Copywriting that keeps your attention.
Email marketing that builds your audience.
Social proof that validates your method.
Lead-magnets that get email addresses.
If you feel your website might be confusing or lacking clarity, I can help you create a website with a clear message using a story-based marketing framework that will build your audience.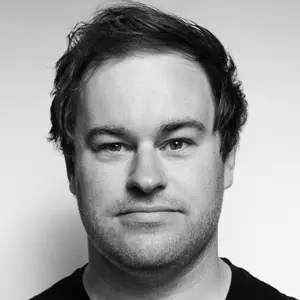 Hi, I'm Will
I'm an independent web and marketing consultant based in south-west London with over 10 years of experience in web development and business strategy. Outside of that, I study Theology as a part-time MA student and I brew specialty coffee at home. Instagram
Expertise for successful small–medium businesses
Most people I work with are successful at what they do. But they are too busy running their business to work on the business. They need reliable marketing and web expertise to achieve their business goals.
I help remove stress from the work and get your ideas out of your head into reality.
Option #1: Get in touch
Websites that don't drive your business forwards are a waste of money. Which is why…
First, we outline your

business goals

during our interview so they align with your brand strategy.
Once it's clear what you want, we clarify your

marketing message

so we don't waste your audience's time. This allows us to do sharp, clear copywriting for when we…
Build and launch your

conversion-focused website

that drives your business forward.
First things first: tell me what you're looking to achieve. We can then explore how this project could fulfil your business goals.
Let's talk or email will@clarity.work
Option #2: Website Review
Book a website review for £300. We assess your sales pitch, how not to lose leads, and optimise conversion for sales. Useful for websites that generate/project sales over £3k/year.